WEBINAR: RESTART YOUR 
BUSINESS WITH BUREAU VERITAS
- A SERVICE FOR PASSENGER SHIPS
Jun. 9 2020
SIGN UP FOR OUR FREE WEBINAR ON JUNE 17TH
Passenger vessels have been particularly vulnerable in the COVID-19 pandemic and operations have ceased. Now Bureau Veritas has developed a framework specifically to address the requirements of this market.

'Restart your business with Bureau Veritas' addresses biological risks, as posed by COVID-19, providing procedures and measures to protect people. Now it is available specifically for cruise ships and passenger ferries combining Bureau Veritas global TIC (testing, inspection and certification) capabilities across global industry with its marine and offshore classification expertise.

The service includes a framework for standards-based on audits and certification, providing operators, crew and passengers with assurance demonstrated by a new Bureau Veritas label - 'Safeguard'.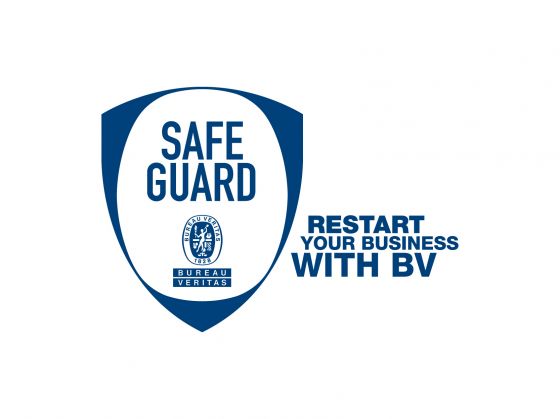 'Restart Your Business with BV', was developed in collaboration with a wide range of experts and stakeholders and the applicability goes well beyond passenger ships – the service is also suitable for all ship types to help protect crew and personnel safety. Work boats such as offshore service vessels and units with regular or high turnover of personnel will benefit.

Interested in knowing more about this new service? Feel free to sign up to a free webinar. Your host on this webinar will be Mr. Carsten Lejbølle, Business Development Manager, at Bureau Veritas.
SHAPING TRUST IN THE NEW NORMAL - A SERIES OF INITIATIVES BY BUREAU VERITAS
After weeks of lockdown, companies and society are preparing to restart activity – or have already restarted. In this "New Normal", Bureau Veritas is committed to addressing the risks specific to all places where people live, play, and work.
| Webinar | Date | Time | Place |
| --- | --- | --- | --- |
| Restart your business with Bureau Veritas - A service for passenger ships | 17.06.20 | 13-16 | Online Meeting |